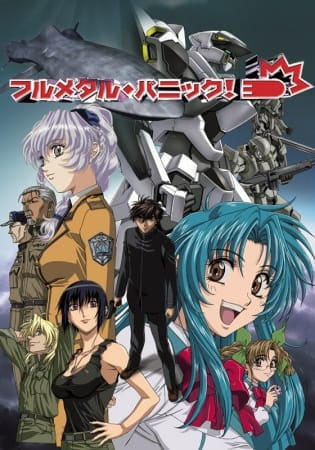 Overview:
Mithril, a covert military institution using state-of-the-art technology to combat terrorist operations, assigns a specialized team to a sensitive mission. Under the command of superior officer Melissa Mao, sergeants Sousuke Sagara and Kurz Weber must secretly protect Kaname Chidori—a teenage girl who unconsciously holds breakthrough scientific knowledge and is considered a "Whispered"—from intelligence agencies and other organizations pursuing her abilities. While Kurz and Melissa are to assist him remotely, Sousuke enrolls at Kaname's high school as one of her classmates to closely monitor her. However, his militaristic upbringing and poor social skills lead to a difficult adjustment to civilian life. Not only does he attract unnecessary attention, but his actions frequently make Kaname suspicious of him. Despite the earnest attempts to fulfill his duty, a terrorist ambush further complicates Sousuke's task. Recognizing the vicious mastermind behind the assault, Sousuke abandons his orders to ensure Kaname's safety. [Written by MAL Rewrite]
Rate:

R - 17+ (violence & profanity)

Native:

フルメタル・パニック!

Synonyms:

FMP, Fullmetal Panic!

Aired:

Jan 8, 2002 to Jun 18, 2002

Premiered:

winter 2002

Duration:

24 min per ep

Episodes:

24

Score:

7.61

Producers:

Kadokawa Shoten KlockWorx

Studio:

Gonzo

Licensors:

ADV Films Funimation
Characters and Voice Actors
Akagi, Ryunosuke
Supporting
Kagurazaka, Eri
Supporting
Kalinin, Andrei Sergeivich
Supporting
Kazama, Shinji
Supporting
Kugayama, Takuma
Supporting
Yamaguchi, Yuriko
Japanese
Mardukas, Richard Henry
Supporting
Sugita, Tomokazu
Japanese
Takenaka, Marcy
Supporting
Tokiwa, Kyouko
Supporting
Miki, Shinichiro
Japanese
Wiseman, Grace
Supporting
Koyasu, Takehito
Japanese
Show All
Downloads
No Download available.